THE BOOK
HEALTHY MODERN HYOUMAN
It took 8 years of scientific and medical research
…millions of pages of scientific studies, medical textbooks, health books of all kinds, online and offline lectures, medical websites, doctor and patient forums, and direct conversations with scientists, professors, doctors, and nurses – and perhaps most importantly, patients of all kinds and stripes.
He is finally ready to report what he found.
While this information will be shocking and unsettling, it also contains courses of action and positive direction so you can lead a genuinely health-filled life. Isn't it time you became the best possible version of yourself?
This book (series) will change the way you view health, society, and the universe. Most importantly, it will change Y-O-U for the better. Your best possible life awaits you inside!
If you feel tired (including trouble sleeping), anxious, depressed; are overweight or obese; and/or experience migraine headaches, intestinal bowel issues (including ulcers), acne, skin rashes (including psoriasis, eczema, and hives), tingling sensations, vertigo, dizziness, fevers, sinus issues, ear infections (including ringing in the ears or hearing loss), eye issues (including sight), macular degeneration, allergies, autoimmune attacks, diabetes, fibromyalgia, chronic pain, nephritis (kidney diseases), respiratory diseases, MS, Parkinson's, Alzheimer's, dementia, atherosclerosis, heart disease, cancer, or any of the other thousands of ailments, maladies, and diseases found in our modern society; including children inflicted with ADHD, asthma, allergies, and autism – this book series will explain both the cause and the solution. While they have all become common, absolutely none of them are "normal". It's the 'red pill' and the ruby red shoes all in one.
Testimonials
What People Are Saying
A friend once asked me…."if you had only one car to drive for your entire life, how would you take care of it?" That is when I realized that my body was the only "car" I will ever have…. And I know more about my inanimate car than I know about my biological body. This book is the ultimate owner's manual and gives you the tools to finally maintain your body, which drives your brain, your mind….all of it!
Cindy Kelly
Amazon Review: Scott may understand more about nutrition and how it contributes to good health than the whole medical establishment put together. While there may be a few claims made that are questionable, this book hits the nail on the head, is a great resource and has to be one of the best books on nutrition as a path to good health ever written.
Harry Blazer
Amazon Review: For anyone out there who is even slightly concerned with their health and wondering why it is we experience so much disease, illness, obesity and early death in this country, this is a MUST read. Scott Billadeau pulls back the curtain on how America's food 'industry', big pharma and our "healthcare" providers have been feeding us an array of misinformation, disinformation and outright lies over the decades that have lead us to where we are currently as a country with an almost 45% obesity rate and a laundry list of ailments that didn't exist 100 years ago.
Brandon Page
This book doesn't just open your mind, it teaches you how to be the best possible version of yourself – to genuinely be healthy so you don't have to rely on a broken healthcare system.
G Frye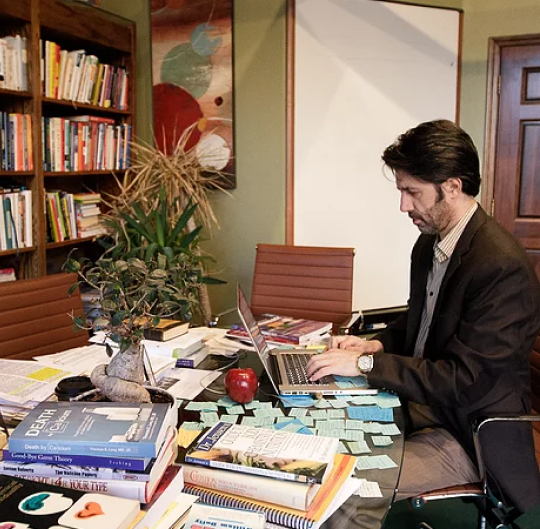 Author
WHO IS SCOTT BILLADEAU?
Scott Billadeau has been a passionate health advocate for most of his life. After a traumatic event involving his son, he began asking different questions about the American Healthcare System, and therefore receiving very different answers than what he was taught.
WANT THE LATEST ON NEWS, EVENTS, BOOK RELEASES AND MORE?