Scott Billadeau has been a passionate health advocate for most of his life. After a traumatic event involving his son, he began asking different questions about the American Healthcare System, and therefore receiving very different answers than what he was taught.
Scott is a former university professor, serial entrepreneur, member and elected 'auditor' of the Triple Helix Association (Industry + University + Government), and a passionate health advocate. After working throughout the U.S. and around the world, he has decades of direct, hands-on experience in all corners of our modern society. While he enjoys seeing the forest through the trees, he equally enjoys seeing the galaxy through the stars. Science, math, and intuition are the lenses in which he views the world.
Scott resides in Missoula, Montana with his wife, son and daughter.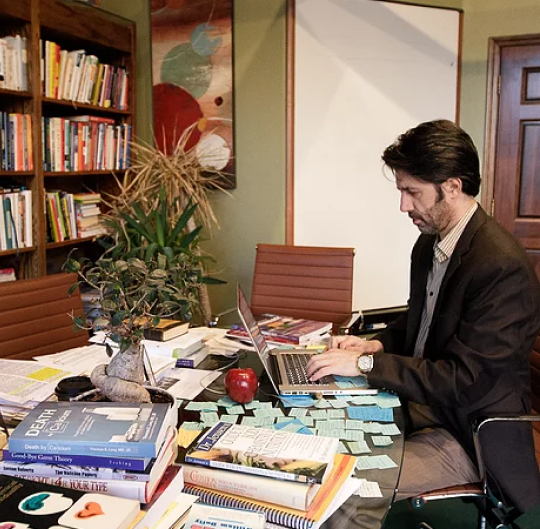 HEALTHY MODERN HYOUMAN
After reading through roughly a million pages of scientific studies, scientific research, scientific articles, medical textbooks, health books of all kinds, online and  offline lectures, health and medical websites, health and medical blogs and forums, doctor and patient forums, as well as direct conversations with scientists, professors, doctors, nurses, and patients, he surmised and summarized his findings in a book that took 8 years to write.
WANT THE LATEST ON NEWS, EVENTS, BOOK RELEASES AND MORE?
Contact Us
GET IN TOUCH
For any media inquiries, please contact us here.